ESL Teacher Training – August 2023 – Charlotte, NC
ESL Basic Workshop:
English as a Second Language Teacher Training
In-Person Training in August 2023
Session Dates:
* Friday, August 18, at 5:00 – 9:00 pm
* Saturday, August 19, at 8:00 am – 5:00 pm
Location: 1324 The Plaza, Charlotte, NC
Cost: $50
Please note that this cost does not include the manual, which is available free as a PDF
or can be printed at a reasonable cost through a link to be provided in your welcome letter.
To register or for more information: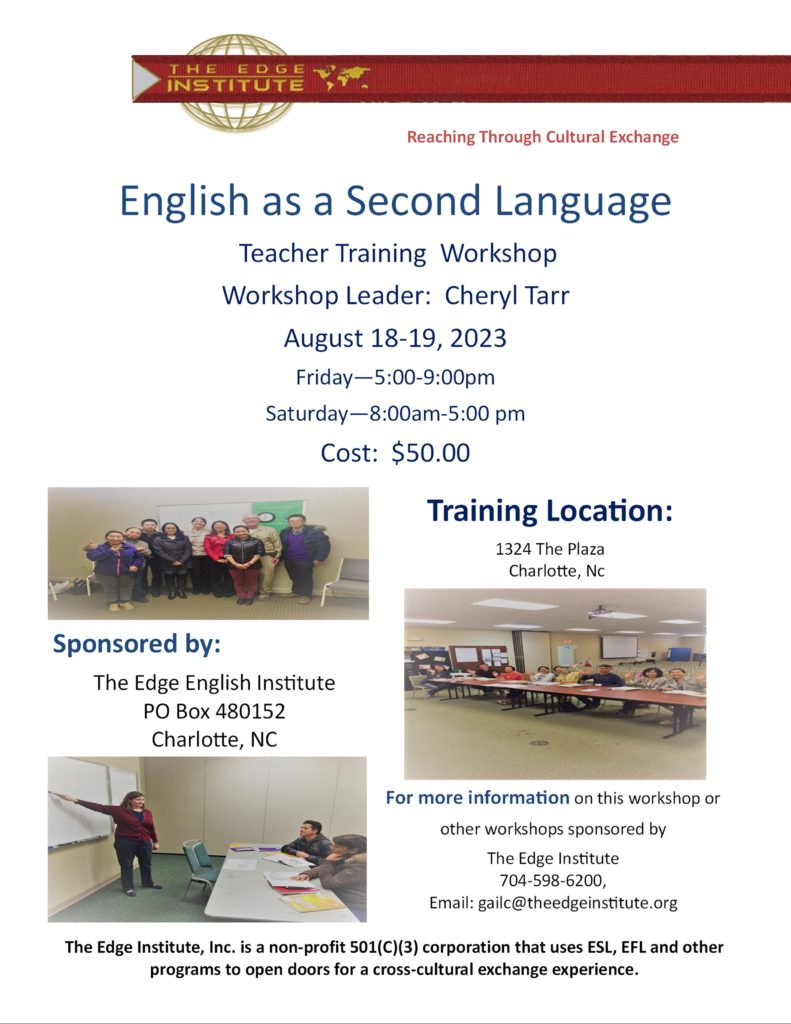 "ESL Basic" English as a Second Language teacher training workshops are scheduled throughout the year in order to prepare teachers for local ESL programs. For information on future workshops, please email us by clicking here.