EFL – English as a Foreign Language Training
Beyond Our Borders:
English as a Foreign Language
(EFL) Training
** Stay tuned for information about Beyond Our Borders training in March 2022. **
A webinar version of this training is also available.
Location:  1324 The Plaza, Charlotte, NC
Cost:          $40 per participant
To register or for more information:
Email: info@theedgeinstitute.org
Phone: 704-598-6200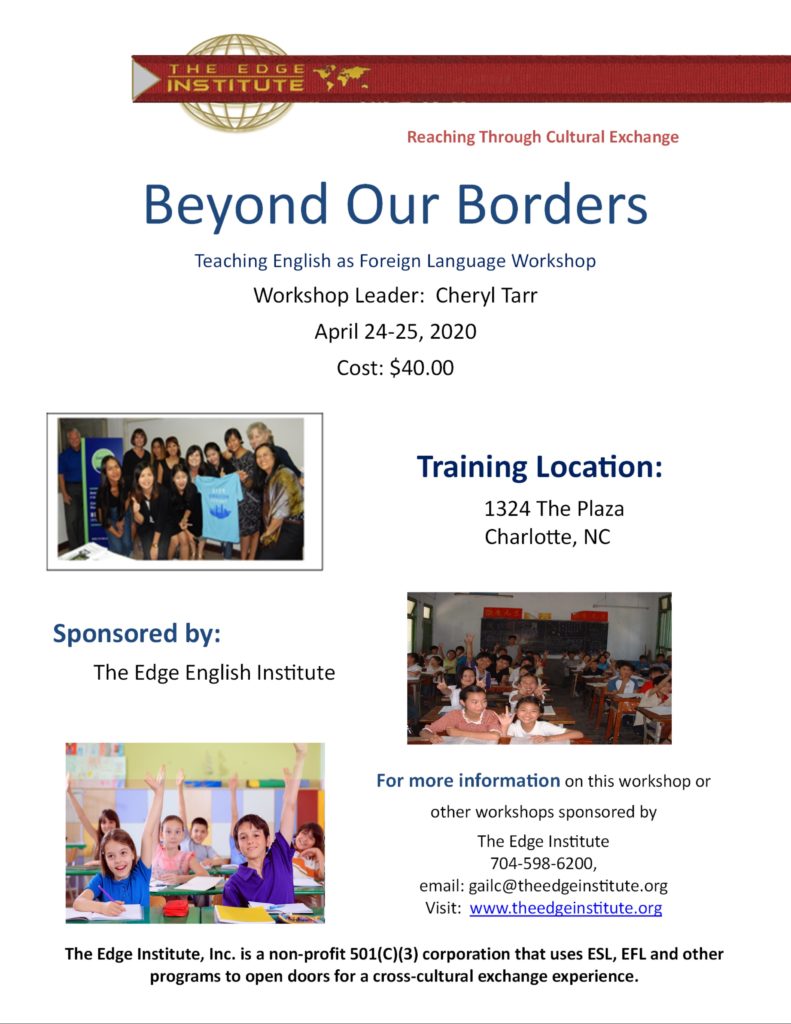 "Beyond Our Borders" English as a Foreign Language workshops are scheduled each spring in order to prepare teachers for summer programs. For information on future workshops or the online webinar, or to schedule a workshop for your organization, please email us by clicking here.